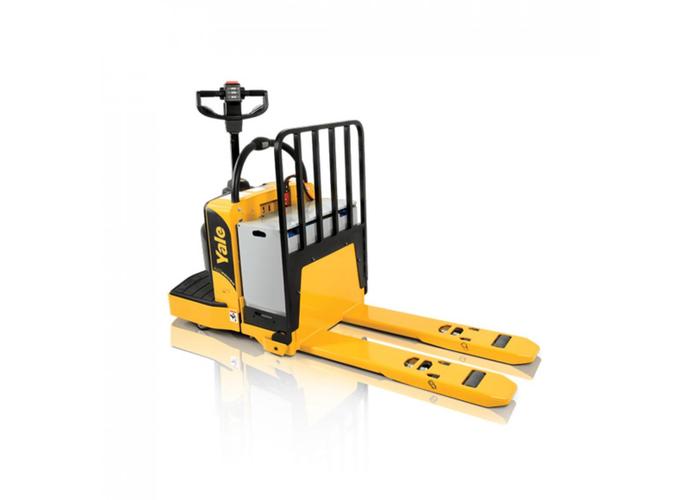 Innovative and Quality End Riders
The MPE060-MPE080VG is the dependable solution to your palletized load needs. With its outstanding reliability paired with a high quality dealer parts program, owners of Yale® MPE060-MPE080VG trucks can be confident that they are getting durable and reliable equipment.
Its heavy duty AC traction motor is protected and sealed to guard against contamination, making for fewer trips to the shop and increased uptime. Be the leader in productivity with the Auto Deceleration System, which eliminates the need to manually apply a service brake to slow down. Instead, the operator can simply shift the throttle control to neutral for controlled deceleration.
---
SKU #: MPE060-080VG
---
More Information
When it comes to end riders, the MPE-VG series gives you more. More dependability. More productivity. More comfort. More simplicity. These electric End Riders are engineered for your most demanding heavy duty applications and for extreme operating conditions.
Thanks to their tight turning radius, short head length and control handle design, our end riders provide excellent maneuverability, even in tight spaces like crowded loading docks. They also maneuver easily across dock plates because of the way we have positioned undercarriage components. A full 6" of lift height allows you to pick up oversized pallets.
Increase floor and low level picking efficiency with the Smart Coast Control with Pick Assist option. This option allows the operator to move the truck with the touch of a button, saving valuable seconds of pick time.
---